We specialize in winding shrink and stretch films to meet a variety of needs. Our state-of-the-art equipment and experienced operators ensure that we deliver consistent, high-quality rolls every time.
Material Types
Materials we work with include polyethylene, polypropylene, PVC, and other films to meet your specific requirements. Our equipment allows us to wind films with precise tension and edge alignment, ensuring optimal performance in your downstream processes.
Capabilities
Maximum unwind
OD of 400 mm

Maximum unwind
width of 1000 mm

Rewind OD of 220 mm

Customized widths available
1″, 2″, and 3″ cores available
Custom Labeling & Packaging Options
We also offer custom labeling and packaging options to meet your unique needs. Our team can work with you to design and print custom labels and packaging that best represents your brand and product.
Quality and Customer Service Commitment
At Oshkosh Converting, we pride ourselves on our commitment to quality and customer service. We work with our customers to understand their unique requirements and develop customized solutions that meet their needs.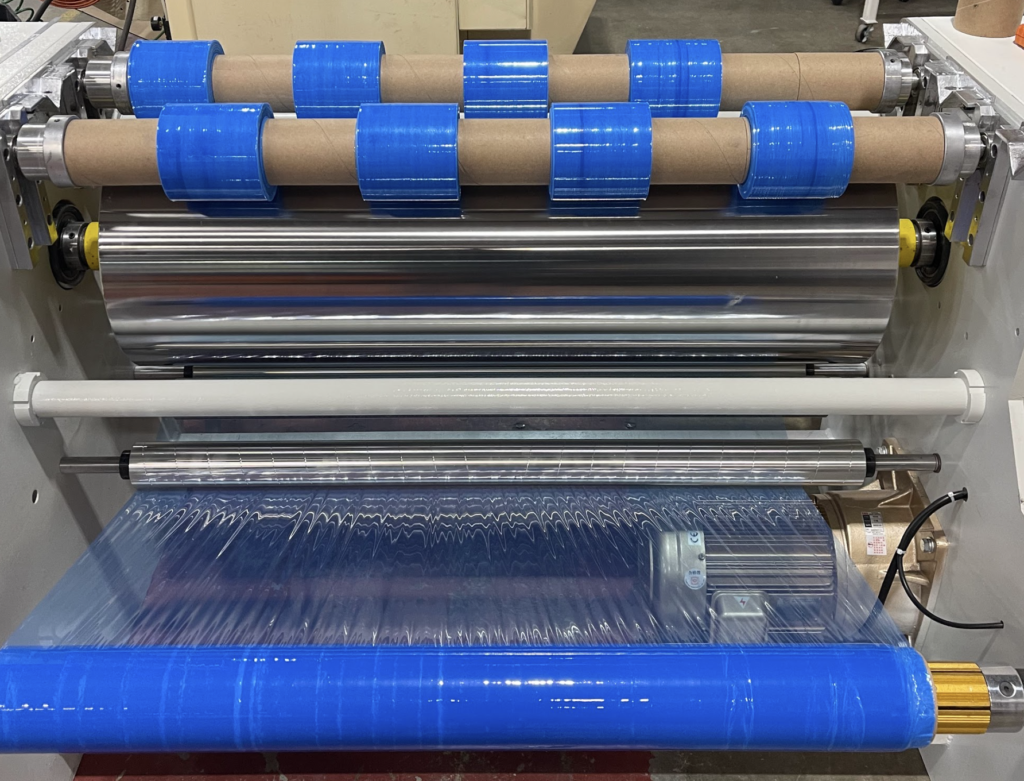 Contact Us Today
If you are interested in learning more about our shrink/stretch film winding services and how we can help you optimize your production process, please don't hesitate to contact us today. We look forward to working with you!